Up MultiBeneficii platform for flexible benefits management in Romania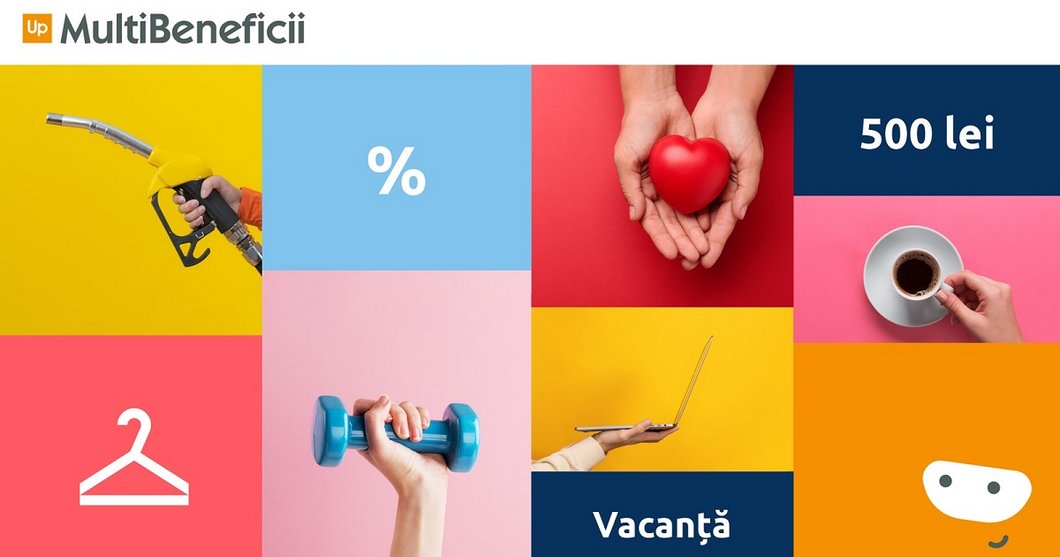 Almost a year after the Covid-19 pandemic outbreak, Up Romania welcomes both companies and their employees on an online platform, Up MultiBeneficii (ie. Up MultiBenefits), which facilitates allocating and using extra-salary benefits.
After a tough year in which companies and employees have both struggled with major changes in the way they work and operate, they all need now to continue to support each other in order to achieve better results and overcome the current challenges. Which is why Up MultiBeneficii is an instrument that helping in Romania both business and employees.
Efficiency and business opportunities for the companies
For companies in Romania that choose to offer extra-salary benefits through the online platform Up MultiBeneficii, their HR process will earn short-term time and logistic efficiency. The platform gives access to a customizable reports module that turns Up MultiBeneficii into a smart, intuitive and cost-efficient instrument for companies in order to support their efforts for attracting and retaining best talents.
Flexibility and motivation for the employees
For employees in Romania, Up MultiBeneficii offers greater freedom of choice to manage the extra-salary benefits allocation. They can select the incentive that suits them from many available services such as: meal vouchers, gift vouchers, cultural vouchers, holiday vouchers, medical subscriptions, private pensions and even subscriptions to sports-clubs. They can also postpone the use to obtain greater benefits.
"Up MultiBenefits is one of the outcomes of the digital transformation acceleration initiated by Up Romania. We strongly believe that in 5 years, 90% of the extra-salary benefits of large companies will be chosen directly by employees", explains Elena Pap, General Director of Up Romania and Eurasia Regional Director Up group.
For more information see the press release: Launch in Romania of Up MultiBeneficii, a flexible benefits platform for employees