Careers at Up Group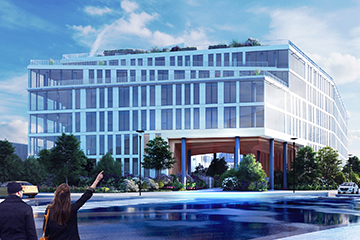 Our Up Makers are a community of committed and highly entrepreneurial men and women in which everyone works together towards their shared commitment of helping their fellow citizens lead better lives.
Becoming an Up Maker also means experiencing a totally different kind of company where the quest for performance never sacrifices high-quality relationships or personal and collective ambitions.
Most importantly, we want to recruit people from a broad diversity of backgrounds, but who share the same thirst to learn new things, get involved and pass on their knowledge for the benefit of others. Professional skills are important, but Up wants primarily to onboard and support motivated Up Makers driven by a strong commitment to solidarity and supporting others.
So whether you're a business school graduate, self-taught or innately entrepreneurial... Join a totally different kind of company whose goal is to make every employee an active contributor to achieving a collective ambition. Learn more about our corporate culture.
The key recruitment stages at Up
An initial telephone conversation with our Talent Acquisition team will give us the opportunity to confirm that you have a suitable profile for the vacancy concerned.

If the outcome is positive (for you, as well as for us), we'll ask you to complete some online tests and you'll meet the manager and Talent Acquisition team to discuss the company, the tasks involved in the job and the reasons why you want to join us.

So what happens then if you - and we - want to take it to the next stage? We'll arrange further meetings so that you can chat directly with your senior manager, future colleagues and others, after which we'll make our final decision.
Integration at Up: Welcome!
Before you arrive, your manager and the HR team will make sure everything is ready for you on the day you start with us (employment contract, hardware, etc.).

On the big day, you'll receive a warm welcome from your manager and your team!

Your manager will hand you your integration plan containing all the information you'll need about our company, our organisation and our resources; you'll then meet all the people you'll be working with.

At every stage of your induction period, your line manager and HR team will be right there to help you become an Up Maker!
Career progression opportunities at Up
You'll be attending regular meetings with your manager to monitor your progress in acquiring new skills.

The HR team will also there to help you put your career plans into action through internal mobility opportunities, 'Live My Life' job exchange opportunities, etc.

Access to career-long training will help you to improve further on the skills you need for your current job, as well as learn the new skills you'll need to achieve your career plan or mobility ambitions.

You'll also have access to our Academy Up learning platform, which hosts conferences, webinars, soft skills training modules, regulatory training modules, etc.
Watch the Up Makers videos
In these videos, our Up Makers tell you all about their experience in their own words, because they know more about the jobs they do than anyone else. It's your first introduction to some of the people who make Up the business it is - and who knows?... they could be your own new work colleagues.
Skills development is central to the Up Group HR policy. Up provides all its people with specific training programmes, as well as the general training courses taken by all Up Makers.
Skills development is delivered through a number of different channels:
Open to all employees, this platform offers open-door access to all the information you need to understand the Group's fundamental structure, values and culture (management structure, shared skills, cooperative culture, etc.).  It also gives all our people the opportunity to play an active role in their own career development by providing free access to training courses on a broad range of topics, including the digital transformation, soft skills and languages.
This plan addresses collective and individual training needs specific to the jobs our employees do. It covers the full spectrum of skills development resources, from in-house and external training to on-the-job, online, face-to-face and distance learning, as well as blended learning, microlearning, tutoring... and more. 
Particular attention is focused on ensuring that all employees are able to achieve the best-possible work/life balance when training.
Personal development plan
As part of supporting the ongoing transformation of our specialist skills and promoting internal mobility, HR works closely with managers and individual employees to design a bespoke training programme tailored to the needs of each new role. 
As you will have realised by now, at Up we do everything we can to help you integrate, achieve your full potential and develop your skills at every stage of your career.
So if you're looking for a full-time job, a work/study contract or feel ready to take on a new and different professional challenge, now's the time to explore all our current vacancies JOIN US