Up Plná Pěněženka: cashback for Czech users of our solutions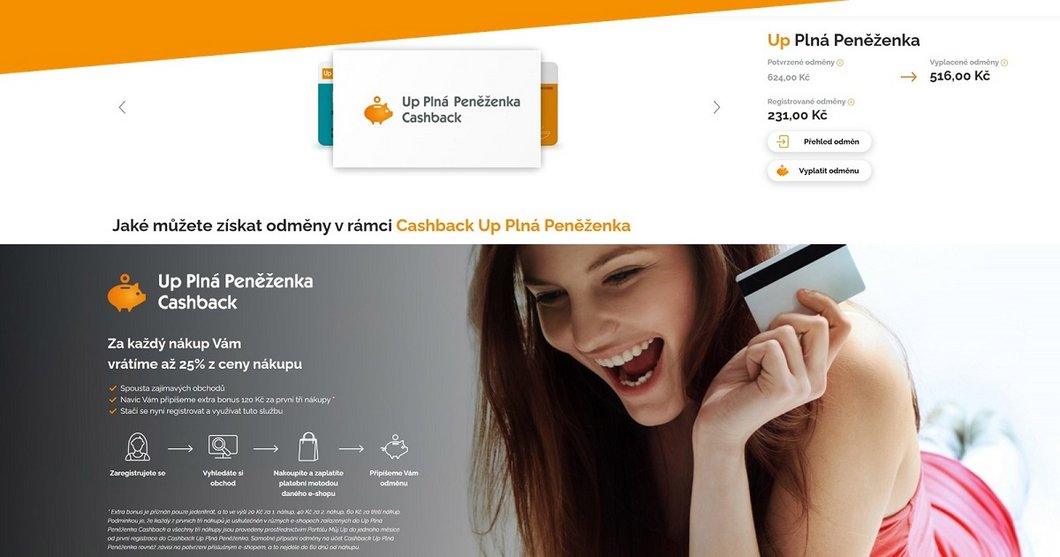 With the containment and lock-down period, we now all regularly buy all kinds of things on the Internet. But what if we could earn some money when shopping online? How about having cash-back to reward our choice or loyalty?
Clothes, catering and food, books, gifts, etc. We all purchase online nowadays many different types of products and goods. And being rewarded for our choices and loyalty is always pleasant. A system exists for that: cashback. But what is it? It is a system allowing you to earn a small amount of money every time you make on online purchase. The small amounts then increment progressively a small jackpot that you can spend later.
The more your purchase, the more your loyalty is rewarded.
In Czech Republic, we have many users of our meal solution eStravenka and of our leisure solution eBenefity. Every day they have recurrent expenses online to order their favorite plates from their preferred restaurant or buy products in shops. Which is why our teams from Up Česká republika have developed Up Plná Pěněženka.
Thanks to this new service all users of eStravenka and eBenefity can benefit from cashback across large variety of our partners. Cashback is collected in his Můj Up account, from which it can be transferred to bank account.
To know more: read the press release