Up Home Office in Brazil facilitating homeworkers' experience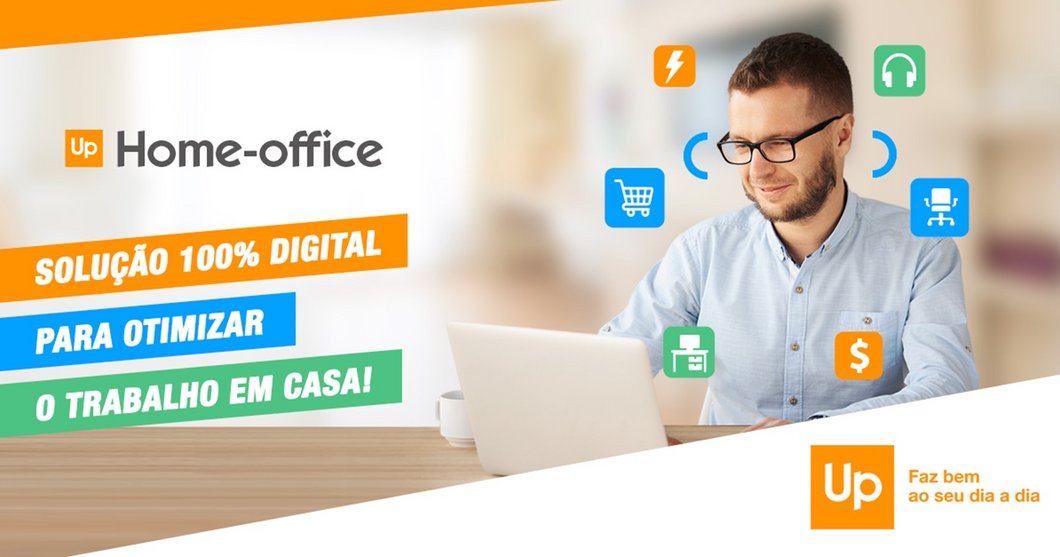 In Brazil, remote working has experienced strong growth in recent months, as it is one of the main preventive measures to avoid the circulation of the Covid-19 virus by respecting social distance.
Thus, many companies have authorized their employees to work from home, to "telework". According to the Instituto de Pesquisa Econômica Aplicada (Ipea), 22.7% of professions work from home, and in the coming years, nearly 20 million Brazilians could work remotely.
In this context, a new need for services has arisen which consists in giving employees specific allowance to face the personal expenses generated when working from home. Hence the pioneering solution designed by Up Brasil for its clients: Up Home Office.
Up Home Office is an all-in-one online platform that enables employees to access the largest e-commerce and payment service partners in Brazil to pay their bills and purchases (electricity, telephony, internet, office furniture and supplies) and enables Human Resources managers to allocate precise and specific amounts to employees.
This solution enhances the efficiency of HR processes, contributes to employee performance and facilitates the homeworker's user experience.
To know more: read the full press release