Reading time 5 mn
Up Group taking action against food waste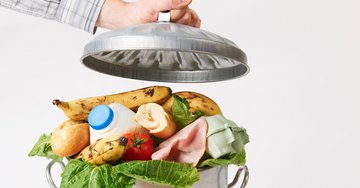 9 million tons of food are discarded each year in France, including 2.3 million by the distribution sector alone.
Without waiting for the effects of a new law which, since 2016, prohibits supermarkets from throwing away their still consumable but unsold products, Up Group has engaged with organizations that are combating food waste.
The Group is supporting two start-ups from the Smart Food Paris incubator launched in the spring of 2016 by the Paris Agency for Economic Development and Innovation of which the Group is a partner: Phénix , that is developing an unsold products management solution, and Too Good to Go, a platform that facilitates reselling end-of-life products to private individuals.
Up Day has adopted the same approach. The Group's Italian subsidiary partnered Last Minute Sotto Casa, a start-up that comes from the Polytechnic School of Turin incubator. Using an online platform and a smartphone app, Last Minute Sotto Casa offers merchants with surplus food products to push "last minute" offers to customers who are close to their store. These customers can then place an order and have their purchases delivered to their home.
This is an original proximity marketing formula that combines a business, social and environmental approach that is in line with the values of the Group. To date, the platform based in Turin and Milan will be deploying current 2017 in Bologna, has 60,000 users for a monthly volume estimated at 3 tons of food that are saved from destruction.
In addition to an equity stake and a commitment to promote the brand, Up Day is enabling the start-up to benefit from its network of 120,000 ) Up business partners in Italy.