Up acquires Leeto and expands its digital offering for works councils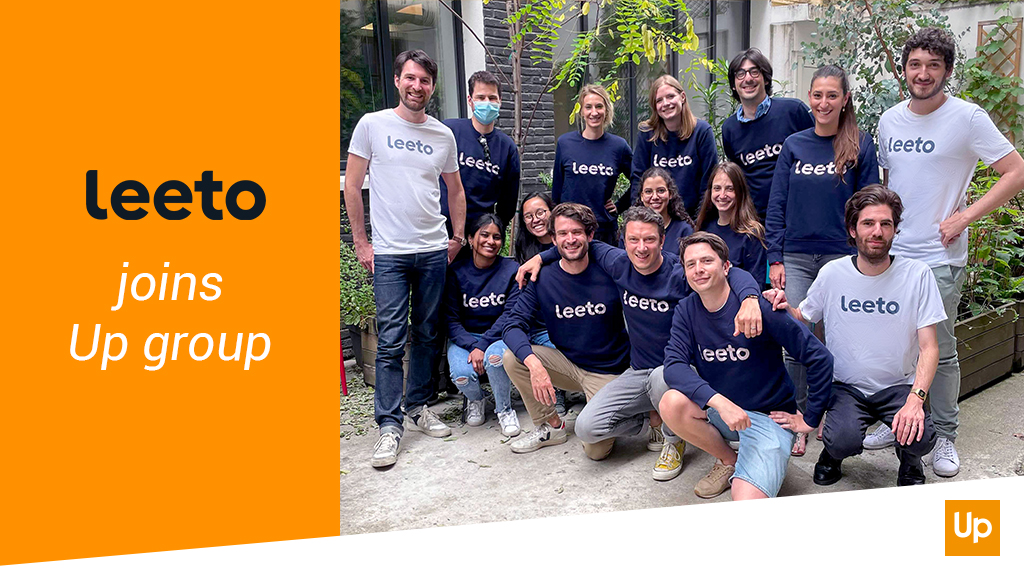 Up group accelerates the digitization of services dedicated to the works councils with the acquisition of the French start-up Leeto.
The pandemic highlighted the importance of well-being in the workplace and work/life balance. The lack of culture and leisure for all since almost 2 years have created a huge demand by individuals. In parallel, social needs have also know an increasing demand. In the same time, the access to culture and social services and activities have experienced a strong evolution with digitalization. Indeed, individuals are looking for more flexible and easy solutions as well as simple benefits.
Leeto all-in-one platform
Founded in 2018, the start-up Leeto offers such digital solutions and services for works councils, social partners and small businesses. Its platform provides modular options giving access to a wide flexible offering for the benefits of employees.
Leeto and Up serve the works councils
As a cooperative historically committed to promoting the rights of employees and civil servants, with the acquisition of Leeto, Up is enriching its digital offering to work councils and SMEs, thus completing its existing range of services: UpCadhoc (gift voucher), Chèque Culture (culture voucher), Chèque Lire (reading voucher), Kalidea (services and platforms for works councils).