Your journey at Up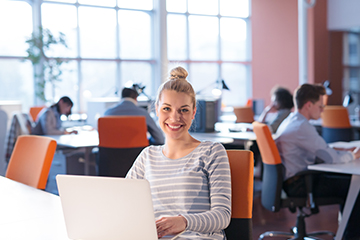 By joining Up group, you are becoming part of a company where employee commitment goes the extra mile. We listen to and support our staff, because we want them to be fully on board with our company's ambition.
This is more than a job:
we offer our employees the opportunity to commit to a social venture.
Here's what we make available to you: a process dedicated to integration (from the day you come in and up to 6 months after that)
Integration portal
Welcome kit
Integration plan
Mentor: your manager will support you in your first steps on the job, and a team member will become your Mentor, and will help you with your initial daily life in your subsidiary. As for work-study employees, they have special tutors who are there to share their know-how, to support their growth in skills that closely fit the needs on the ground, and to help them integrate into the company.
An HR partner will be the link between your manager, yourself and HR services, and will be there for you at all times.
Welcome coffee
A SINGLE GOVERNANCE MODEL
It is possible to be successful
while embodying a different view of what a company is.
LEARN MORE
At Up, we are united and committed and believe in a simpler world and a fairer society.
Join us in all our challenges APPLY FOR
Up also means more sharing, more transparency and closer working relationships
"Coffee Break" with Up group CEO: this event is a special moment, where you can have a conversation with your President-CEO and with colleagues from other subsidiaries, discuss the themes you choose or just listen and share.
Board of Directors reports: participate in the Board of Directors' reports, and talk with your directors, whether you are in the provinces or in another country, a piece of cake at Up!
Civic Engagement: participation in civic events with other colleagues, for our societal actions.
Friendly Moments: because we always have an event to celebrate, at Up we regularly organize friendly events where we can all have a friendship drink in all our agencies in France.
Mobility: each year, 30% of our employees benefit from mobility in support of an individual development plan.