Our Diversity Policy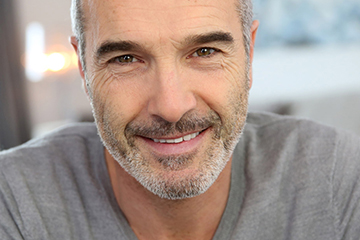 Diversity, promoting equal opportunity and quality of life at work are a key guideline of Up's social policy.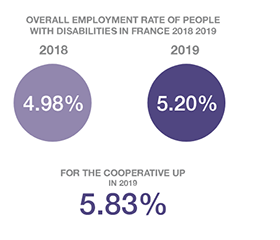 Facilitating recruitment, keeping people with disabilities in their jobs, working with entities in the protected and adapted sectors... For many years, Up has been committed to improving professional integration for people with disabilities.
The company agreement, signed in France, affirms our resolve to advance employment for people with disabilities in the Group, through concrete and lasting actions:
INFORM, TRAIN, AND EDUCATE employees
ENCOURAGE recruitment of employees with disabilities
KEEP PEOPLE WITH DISABILITIES IN JOBS by making sure they are supported for professional development
WORK WITH protected and adapted sector entities, and thereby contribute to indirect employment for people with disabilities
This agreement marks the resolve of its signatories, Executive Management and the social partners, to continue and strengthen actions for employees who have a disability or those who have relatives with a disability.
To carry out these actions, the Diversity Mission has a network of correspondents, distributed in the different entities of the Group.



Guaranteeing work life balance
Adjusting the factors which make it possible to achieve a better work life balance for employees is part of the Group's commitments towards its clients and beneficiaries. Naturally therefore, the Group is making the same commitment towards its employees.
In France, someone will be present weekly to assist employees experiencing a life problem. This presence is part of a process of reconciling personal and professional life, and more broadly, "quality of life at work".
Actions are also being carried out in all the Group's countries of operation, with a view to the optimization of working conditions that contribute to a balanced life (how work is organized, teleworking, everyday life support services...).
See our job offers JOIN US
Ensuring equality between women and men
Through our cooperative principles, we express our resolve to ensure fair treatment and equal opportunities in the professional careers of our employees. Naturally, our teams must reflect the society in which we operate, whether in terms of origin, gender, age or qualification.
The Group's membership in the United Nations Global Compact, signing the Diversity Charter, and a discrimination prevention agreement in France are markers of our commitments.
Our priority is to develop women's representation in positions of responsibility and on the Board of Directors. To achieve these goals, we are strengthening our training and awareness-raising efforts to reaffirm the challenges of feminization at all levels of our organization. Each year, the Group also rallies all its employees to build awareness and for information purposes, aimed at deconstructing stereotypes. This policy is supported through various agreements and initiatives that are implemented in a large number of countries.
Discover a little more about Up ANNUAL REPORTS