Up's Board of directors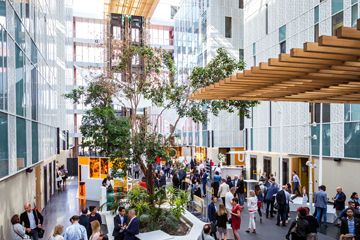 In 2019, a new Board of Directors was elected by the employee-members of the Group's cooperative parent company.
On June 22, 2019, the 685 employees-members elected a new Board of Directors composed of 6 women and 6 men with diverse and complementary experience in France and abroad.
Three elected members are external directors representing the Trade Union Confederations that contributed to the creation of the cooperative in 1964.
This Council also includes three representatives of the Economic and Social Committee.
It is chaired by Youssef Achour.
The board of directors members :