Cityzen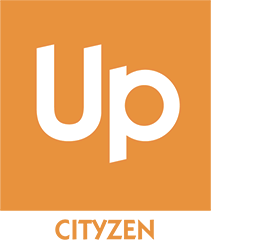 Cityzen, Up group's French IT subsidiary,
supporting public and social actors for agility, mobility and efficiency.


Cityzen is organized into two complementary strategic areas that offer a 360-degree view of the journey for persons having received assistance.

Cityzen supports communities in making the digital transition process one of the drivers for social and territorial cohesion.
Its mission with the Départements, the CCAS (Community Social Action Centers) and employment entities is to optimize social action management and to modernize the quality of user services by developing software, platforms, online services and mobile applications that manage different social programs: RSA, ASE, FSL, APA-PCH...
Learn more about solutions for communities

Cityzen's ambition is also to make homes the center of gravity for the next Silver Generation by offering support for providers of in-home assistance, care and hospitalization in order to optimize coordination between the various actors involved in working with assisted persons.
Cityzen develops tools that are increasingly collaborative and meet the specific needs of a profession that is fully in sync with this age of mobility.
Learn more about the solutions offered to home care providers
The story of Cityzen:
Cityzen is the result of a merger of 5 computer publishers that are leaders respectively in computerizing the Départements, the CCAS, employment entities and services providing in-home assistance, care and hospitalization.
Its IT business complements Up group's activities as a group that develops payment systems (vouchers, cards and mobile apps) and management solutions.
Key figures:
4,300 clients
1,200 CCAS / CIAS (Intercommunity Centers for Social Action) and communities of municipalities
75 Départements
200 entities for integration and employment
450 medical-social institutions
2,250 providers of in-home assistance
At the heart of Cityzen's priorities: our clients
- Contributing expertise, monitoring and business services, legal advisory services...
- Proximity: 17 agencies spread throughout France and a partner (SFI) in the DOM (Overseas Départements).
- Availability: online support, documentary database and webinars organized regularly.
June 2020:
On behalf of all Cityzen teams, Arnaud Duglué, General Manager, thanks the in-home care and assistance providers for their commitment during the Covid-19 crisis.
Cityzen is hiring:
Interested in taking on new challenges, in joining a dynamic team and working in a caring professional environment?